PRODUCTS
Wafer Handling System
300mm Single Wafer Shipper (12inch)
In-process tray SS-12ST& SS-12ST-CL
Single Wafer Shipper (ESD Supported)
The SS-12ST can be used as a 12inch in-process tray. It can be used in small spaces due to the stacking function. It has high transparency and high cleanliness.
Features
In-process tray for single 12inch wafer.
Uses a clean conductive material (conductive polymer).
By holding wafer edge, there is no contact with the surface of wafer.
Optimal for transporting test production wafers.
Conforms to ANSI / ESD S541.
Specification
Model number

:

SS-12ST& SS-12ST-CL
Material

:

container: Conductive PC / clip: conductive PP
Surface resistance value

:

R < 10^7 Ω
Wafer storage diameter

:

302+0.5/-1.5mm
Height 0f storage

:

0.9mm
Product size

:

21mm × 317mm × 317mm 0.8kg
Carton size (10pcs/carton)

:

355mm ×355mm ×235mm 17.4kg
How to close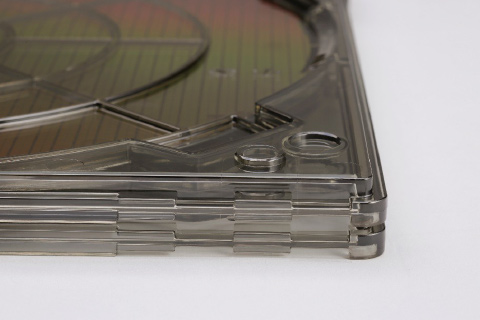 ①Stack trays in the same orientation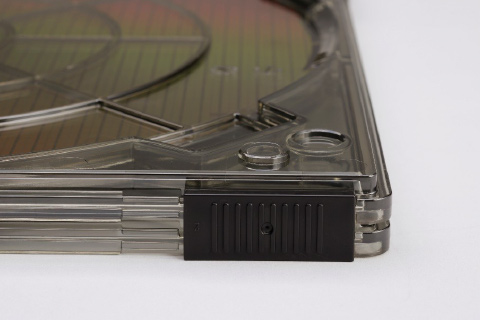 ②Attach the included clip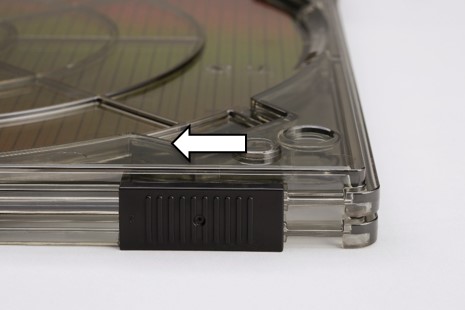 ③Slide to the left to fix